Gift Guide from a Non-Gift Giver
Are you guys a little tired of seeing Holiday Gift Guides yet?
I have to admit – I kind of am. Honestly, I'm not a huge gift giver. My love language is least of all gifts, and so gifting over the holidays doesn't come as the priority.
In fact, I'd much rather just drink wine and eat with friends and family, and just as well scratch the gifts altogether.
This, my friend, probably makes me a terrible person to take gift giving advice from.
So instead, I'm just here to share some of the things around our home that I'm currently LOVING, and would make phenomenal gifts if that's your thing. It's just cute and sentimental things I thought you'd love to.
If you've been following along on Instagram, Facebook, or the news, you know that our community has suffered one of the biggest natural disasters ever. Over 50,000 people have lost their homes due to the Camp Fire, and with that, most or all of their things they held dear.
So making a gift guide with "things" just doesn't seem quite appropriate, so I wanted to be sure to include items I am passionate about, love and care for, and if I had enough time to flee my home in an effort to evacuate, would most likely grab alongside my family photos and pets.
Yes, still just things, but things that matter.
Yes, I would put the JoJo at the very top of the list, and here's why:
It's the most familiar and comfortable place for Joey that's not in my arms. As if I was grabbing my own pillow, I would grab Joey's JoJo for him. It's safe, it's his most precious belonging, and a sentimental token of our family's passion and livelihood.
And if you are here looking for some gift giving goodness, the JoJo makes a great one for any family of babies.
Remember that big chunky pink quilt that my friend Krista sent me? That thing, let me tell you, is one of the most favorite things I own. I snuggle that quilt almost every day. It's smell, texture, story and comfort provides me with so much peace, it's unreal.
Anything from Kantha Bae is meaningful, beautiful and adored, but these one of a kind chunky knit quilts are by far a fave.
Head HERE to see all the goodies.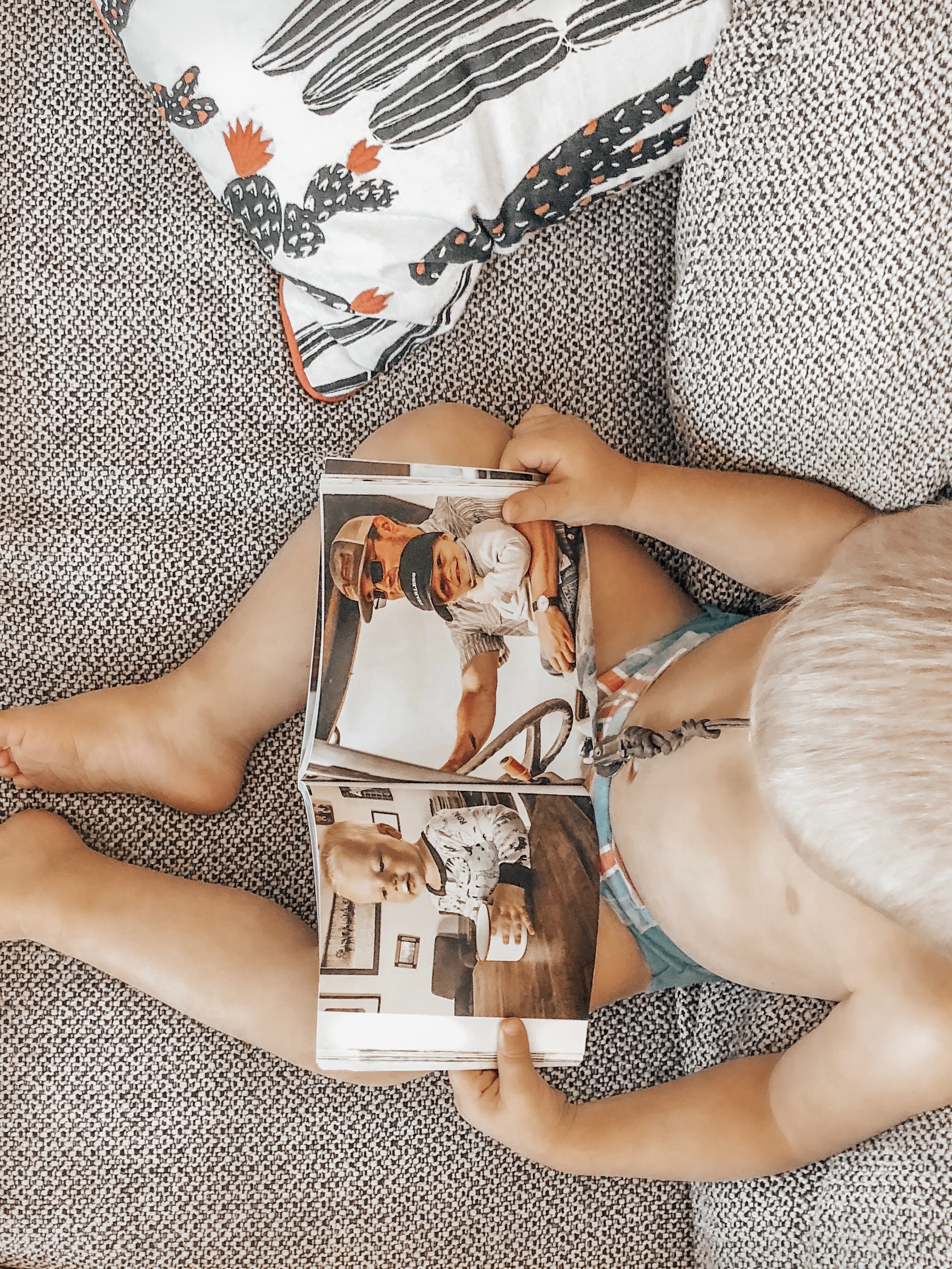 So simple, so perfect, and if I wasn't able to grab my hard drive or photos off my wall, I would grab these Chatbooks that contain the most vital photos of my family.
I personally have given, and will be giving, Chatbooks to most of my family and friends this year. Whether it's photos I've taken, or ones I've stolen off of their Facebook, having these little books with life's most memorable moments in your hands is the sweetest thing. I LOVE them.
Similar to how important the JoJo is to my family, so is the ring sling. It's a safe haven for Joey, a comfort piece for me, and beautiful on top of all of that.
These slings are literally the PERFECT gift for any momma. If I hadn't already bought one or encouraged people to buy one, I would be giving these slings to every mom I know. I love the Wild Bird (above) or the Kantha Bae (yes, they make ring slings!)
This letterboard brings so much joy to my home. It's changed all the time, and each time it brings new laughter, tears or excitement.
There's lots of letterboard options out there, and I have a few different ones in my house. My favorite is the Letterfolk Letterboard, but I also adore my white one I got on Amazon.